The Camel
The Camel represents the ability
To comprehend the value of water as a life source
To transform the burdens we carry
To adapt to changing times
Dalèl Foundation, for Camel Well-Being in South Sinai, Egypt
The Dalel Foundation is founded and run by Dutch camelwoman Joyce Schröder, closely involved with the Muzayna Bedouin since 1995.
She lives most of the year in Dahab (South Sinai, Egypt) among the Bedouin together with her own five camels.
Besides the Dalel Foundation she is also the face of DesertJoy, a small scaled ecotourism travel agency for nomadic desert treks by camel in South Sinai's Desert, organized and guided by her: www.desertjoy.nl
Impact Dalèl Foundation
With the resulting shortage of reliable and healthy Camels nowadays, we are grateful and proud that we had a foresight and therefore not only the survival of at least 16 Camels is still safe, but we have achieved even more!
A video says more than 1000 words …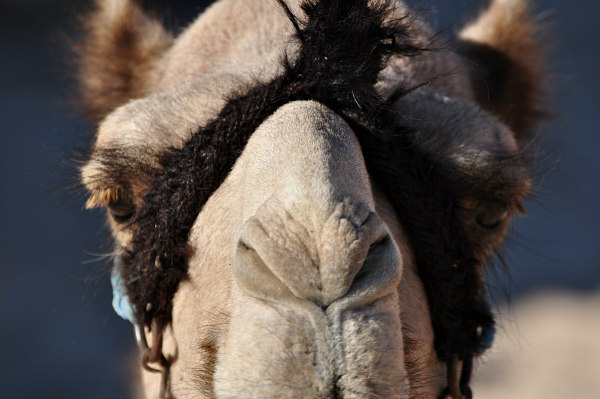 ♥ To Improve Camel Well-Being in Dahab – South Sinai, Egypt.
♥ To Ensure the Survival of Camels.
♥ To Give the animal The Camel more Recognition in the Netherlands and beyond.
♥

PROJECTS
Adoption Program – Food Support – Medical Care – Castration/Gelding Project – Basics4Camels – Halter Project – Desert Clean Ups for Food
Adopt a Camel!
You can help a Camel once or connect with a Camel for longer and follow his entire life! For example, a good old age for a retired Camel, or giving a young Camel a good start, or opt for a Camel in the prime of his life.
All info about the Adoption Program can be found on this site under Projects, or HERE
Food Support
You can also become a donor instead of an adopter! Monthly or just when it suits you.
With your donation you can let us know where you want what your donation should be spent on or you let the foundation decide.
But you can also buy food directly from our shop below for those adoption camels that have not yet been fully adopted yet!
Promote the Dalèl Foundation
A party, a celebration, a bbq coming? … and you don't want a gift for yourself but for a good cause? Then think of the Dalèl Foundation!
You can also bring the Dalèl Foundation to the attention at your party or celebration through leaflets, send an email and we'll send you a package!
Become a DesertJoy Participant!

In this way you also help unnoticed: not only do you experience the Touch of the Desert by giving yourself a unique journey as a gift, but also the Bedouins have work and as a result they retain their knowledge of the desert, but the camels are also back in their natural environment …!
Please note, Desert & Camels can be highly addictive!
♥

Will you help us to maintain and even increase our impact?
With the Paypal donation button in the footer of this website you can contribute, but you can also contribute by choosing a project or product from our donation-based shop below with creditcard or Paypal