Improving halters also contributes to the well-being of camels.
Many Bedouins have limited resources for the halters of their camels, and can therefore end up using too thin, sharp nylon rope.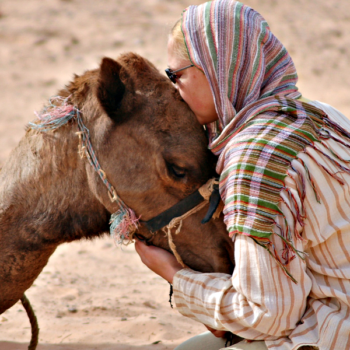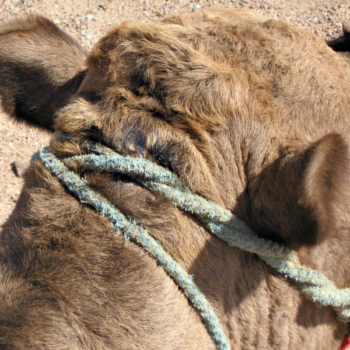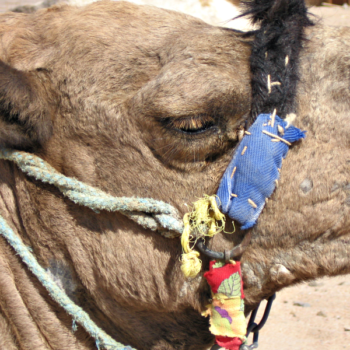 Bringing back the authentic halters
That is why the Foundation wants to restore the status of former, authentic halters that the Bedouin women used to make.
This project is therefore in co-operation with the Bedouin women. The halters are handmade from the wool of their goats.
Making the authentic halters takes time. For example, the women depend on the seasons. Only in the spring when the goats go from winter to summer fur, do the women have wool to continue.
Camel owners who are supported by the foundation can buy an authentic halter for a symbolic amount from the foundation.
Not only do the camels have more comfortable & sustainable halters, but the Bedouin women are also supported at the same time!