Dahab growth because of tourism
Dahab, which means gold in Arabic, is situated on the Gulf of Aqaba, an extension from the northern portion of the Red Sea and is originally a date palm oasis and the stopping place of the Muzayna Bedouin. Traditionally they came to Dahab in the summer for date harvesting, fishing and to meet again.
Dahab consisted of some thatched huts on the beach until about 40 years ago, there were no buildings, no electricity and no roads and streets.
But since the early 1980s, tourism has increasingly discovered Sinai because of the Red Sea, which attracts diving enthusiasts worldwide. As a result, many Egyptians came to the east coast of Sinai to find work in tourism.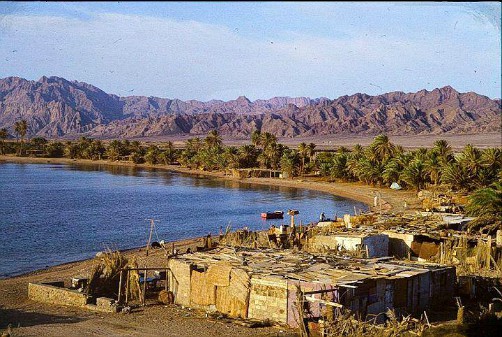 Dahab in the old days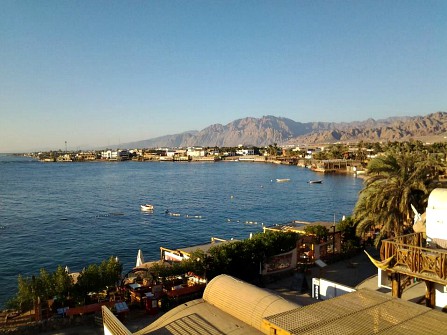 Dahab today
At the same time – due to a drier desert, due to government policies and searching for work – more and more Bedouins settled in Dahab, among other places.
Today, Bedouins live in or around the coastal villages of Sinai, such as Dahab or in desert settlements.
Many Bedouins lost their land in Dahab as a result of illiteracy but also their fishing grounds where they traditionally lived on in addition to the date harvest are lost.
Some bedouin were led by short-term thinking and sold intentionally their land. And so differences and a gap between the Bedouins themselves arose, where in the past everyone was equal, nowadays there are also rich Bedouins.
In the last years before the Arab Spring of 2011, Dahab grew quite explosively.
And again the poor (er) Bedouins with their camels were the first to experience the adverse effects of growth; there became less and less space for them and for their camels. Instead of housing their camels on their yards, their camels ended up tied on the streets without protection from children.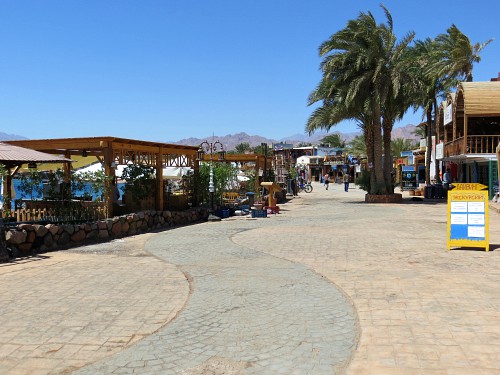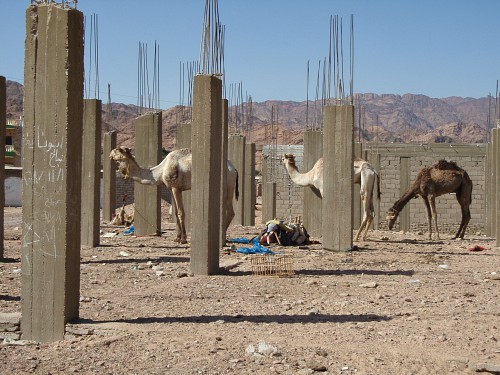 Situation Bedouins
Today, Bedouins live in or around the coastal villages of Sinai, such as Dahab or in desert settlements.
Many settlements are often located along or in the vicinity of the two main roads of Sinai: the north-south road or the east-west road, in order to keep an overview and control over them.
In recent decades, Bedouins became dependent on tourism. This also applies to Bedouins in the settlements outside of Dahab.
They rent themselves out as guides or drivers and they hardly benefit from permanent jobs, not even in tourism, because these are 90% controlled by Egyptians who also struggle with high unemployment rates.
Because most Bedouins rent themselves out, they are never sure of work and they also live on a meager income.
A good article about Bedouins and their culture can be read on our page: The Camel & the Bedouin – an almost extinct two-unity.